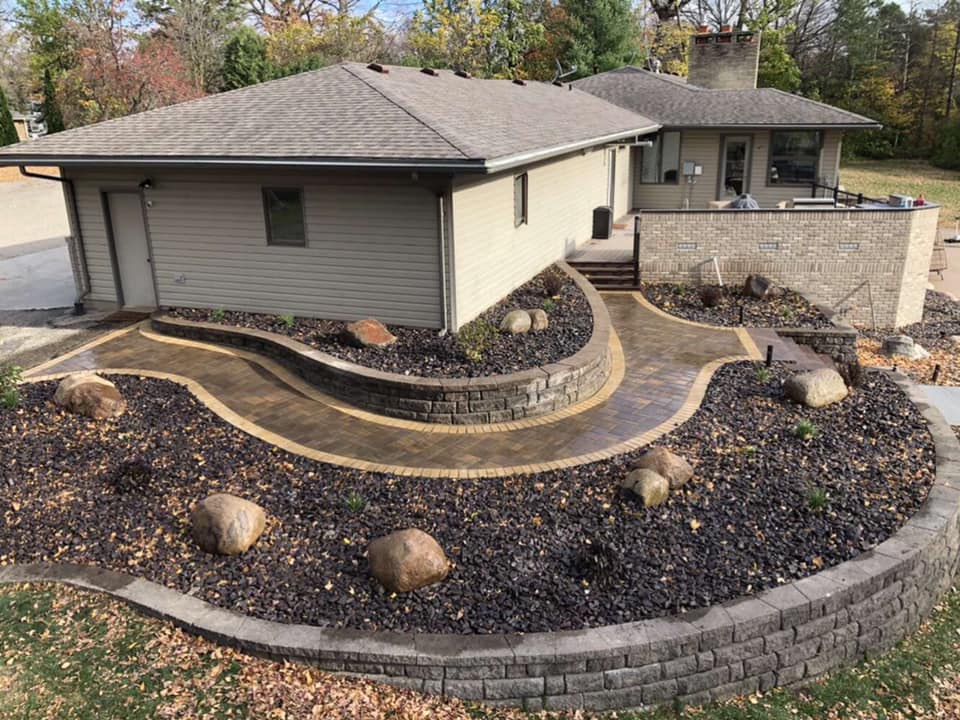 Most yards and properties are made up of two components - hardscape and softscape, also known as landscape. A balance of these two elements is essential for functionality and aestheics. Now that we understand their importance, what's the difference?
Hardscape has to do with hard materials that don't change over time. Materials like stone, pavers, rock and sometimes concrete are used to build patios, driveways, decks, firepits, and retaining walls. These structures provide fuctionality and an area to gather with others.
Softscape or landscape refers to elements that a fluid and can change over time. These are things like grass, flowers, plants, shrubs, mulch, etc. These elements are added mainly to decorate and bring life to your yard.
Both services are quite different from one another but each provide value. To determine what your yard may need you could ask yourself,
Do I only want to change the look of my current yard or am I interested in adding a new space?
Is my current outdoor space too small or falling apart?
Could I benefit from a retaining wall due to current soil erosion?
Is my concrete beginning to crack?
We hope these reflective questions are beneficial in helping you create a vision for your future project.
At Traxler Hardscapes, we install many different hardscape features, but we also landscape the surrounding areas of our installations. Our landscape services include drainage, rock and mulch, plants and trees, lighting, sod, and seeding so that you love your new outdoor space.